Do not miss out on the most interesting promotions for apps for your iPhone, iPad and Mac. Only the best for this day!
Do not forget: all offers are valid for a limited time. To learn about current promotions as they appear, subscribe to our channel in Telegram.
iOS Applications
Focus
A functional task manager with a modern design and thoughtful interface. Focus features flexible settings that allow you to specify many attributes of each task, as well as convenient gesture control.
Focus – tasks, projects, notes
Developer: Hamad Fouad
Melody Composer Squared
A very unusual application that turns geometric shapes into music. Do not ask how. Just draw any geometric shape in the application window, and it will write a melody corresponding to what you drew. And in the application there is a selection of the most famous melodies in the form of geometric figures.
Melody Composer Squared
Developer: Pavlo Karnaukhov
After Frame 365
A simple and intuitive photo editing application. In it, you can move, scale or rotate your images, and add filters and beautiful effects to each photo.
After Frame 365
Developer: PSDC Creative Inc.
Games for iOS
Dr. Panda Farm
You are a panda with your own farm. This happens often, right? You have to do a farm routine: grow wheat and bake bread, feed chickens, milk cows and collect vegetables, and then sell your products on the market.
Dr. Panda: Farm
Developer: Dr. Panda Ltd
Mac Applications
Cornerstone 3
An advanced project manager for programmers, web developers and other people working with code. The application contains built-in version control, the ability to view changes in code using the timeline, the preview function and the intelligent organization of project files.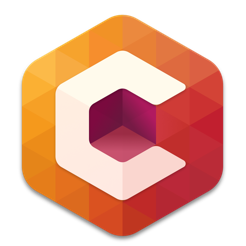 Cornerstone 3
Developer: Assembla, Inc.